It's been about two weeks since the ODM Seminar in Horsens. It was three days filled with exciting and innovative presentations, challenging workshops and a lot of fun as well.
Before and during the seminar we had launched an official hashtag on Twitter for the seminar – #paatvaers. A lot of you used the hashtag and Twitter to get in touch with us regarding questions about the seminar and on the first day of the seminar, Twitter really exploded with a lot of comments to the presentations.
To those not on Twitter you might have missed out on some of the great view points that were shared on the presentations and the different topics. In order to let you in on the talk on Twitter and to recap the seminar, we've taken a couple of screenshots for you from Twitter:
The first presentation was held by Elaine Gurrian. She talked about "the essential museum" and used Pinterest as an example of how museums could get their collection out to everybody interested.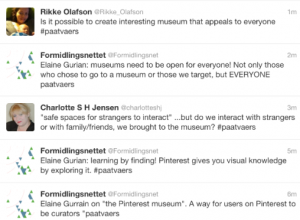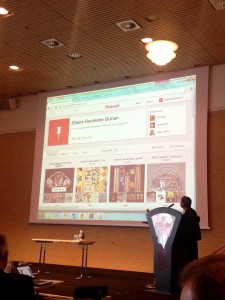 Andrew Payne was up next and he quickly had the audience right where he wanted them. He managed to turn a "boring" subject into a lot of fun: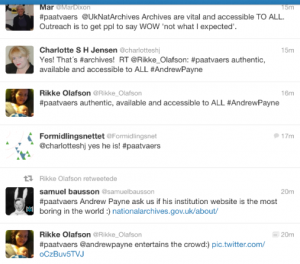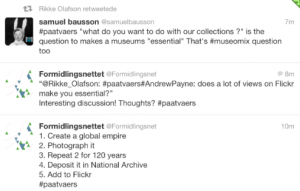 Nick Wintherbotham then took the floor to talk about "Learning across frontiers". This gave him the opportunity to test our intelligence with the so called "Nail Puzzle"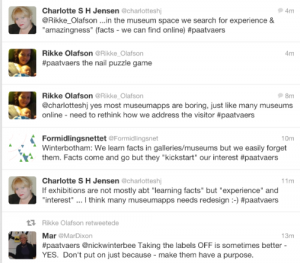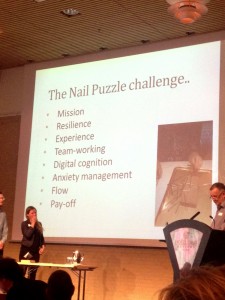 Ken Arnold then talked about The Wellcome Collection. The interesting thing about his presentation was that people seemed more focused on the talk about having cafés in museums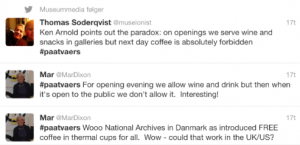 There were a lot of other interesting presentations and if you want to hear them again or you simply just missed out, they can all be viewed right here on formidlingsnet.dk under "video".
As a thank you and until next time, here are some pictures from the workshop on day 2 that was held in the old prison. We had a lovely time at the ODM International Mediation Seminar 2013 and we hope you had too!